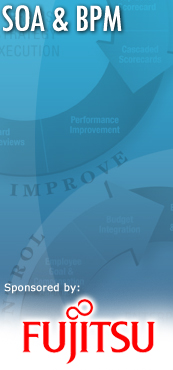 Create and Sustain the Agile Process-Powered Organization. To thrive in today's ultra-competitive markets, businesses need to adapt to be more flexible, responsive and efficient. Increasingly, companies are turning to business process management (BPM) enabled by service-oriented architecture (SOA) to help streamline their operations and react quickly to changing market requirements and new opportunities.

Organizations can apply BPM with SOA to tackle a host of business issues, such as resolving corporate compliance problems, linking separate processes to streamline overall business goals and improving the quality of information delivered to customers and partners.

Successful BPM, however, is not just about technology. It requires a high-level vision and a collaboration between IT and business management. It demands effective metrics, actionable strategies and a commitment to organizational change.